MarketStar Connect Launch Poster
I've been heavily involved in branding, designing and launching a new social intranet platform for my employer MarketStar. One of the projects I kept for myself was the launch poster. I wanted something simple, typographic and metaphorical of what we were doing to bring the company together. below is the final design.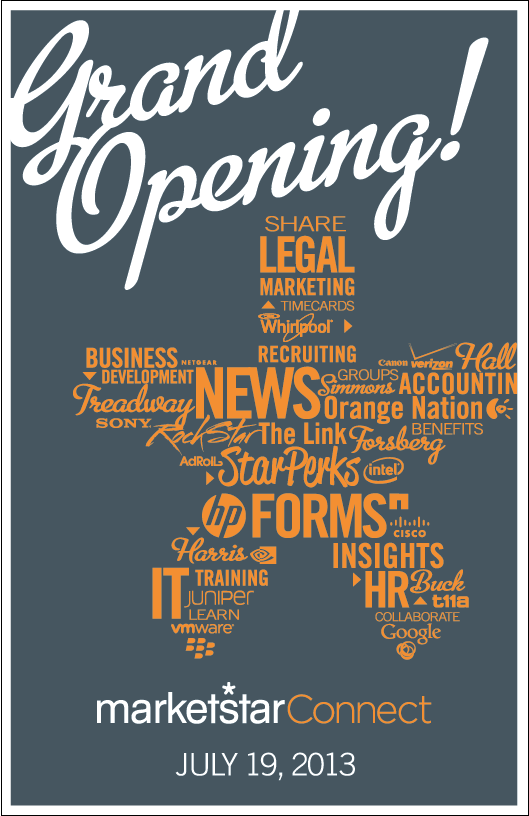 This entry was posted on Sunday, July 21st, 2013 at 9:50 pm and is filed under Uncategorized. You can follow any responses to this entry through the RSS 2.0 feed. You can leave a response, or trackback from your own site.