Ragnar T-Shirt 2013
For the past three years I've been asked to design the Mountain States Team Ragnar shirt for the Logan to Park City 200 mile relay race for my dad. This year they specifically asked for a variation off the old Winston Churchill propaganda statement "Keep Calm and Carry On". I wasn't super excited since any Google image search will tell you that this has been done 1,000 of times already and of course I didn't want to turn-out an unoriginal re-tread idea. Well, I lost the battle and ended up doing the design below. We didn't know at the time just how sentimental and appropriate the mantra would become.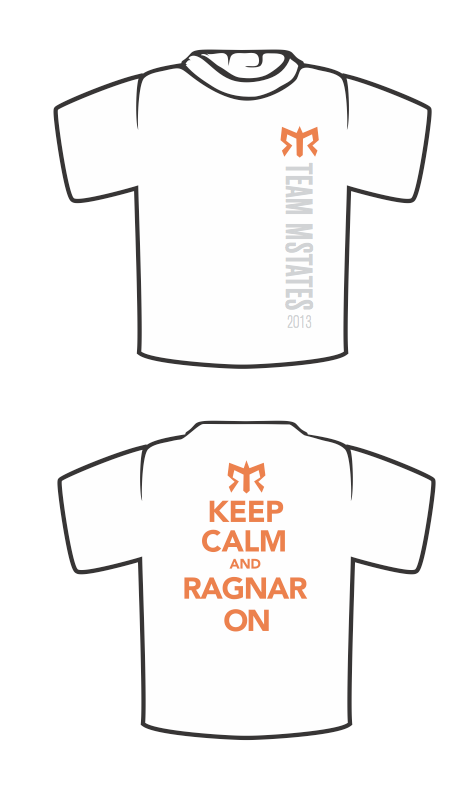 The Monday before the relay, My dad had a mild heart attack. My mom forced him to the ER and on Wednesday he had a stint put in and the images of the blockage indicated we were very blessed in terms of how quickly we received the proper care to mitigate the damage. He was released from the hospital friday morning and instead of going home, he met the relay team and walked a portion of one of his relay legs. I wasn't there but anyone who knows Criag Gunn will attest "Keep Calm and Ragnar On" sums up his spirit and personality. I'm just glad I can still hit the links with Dad.
This entry was posted on Sunday, June 30th, 2013 at 4:43 pm and is filed under Uncategorized. You can follow any responses to this entry through the RSS 2.0 feed. You can leave a response, or trackback from your own site.