Christofferson Family Portrait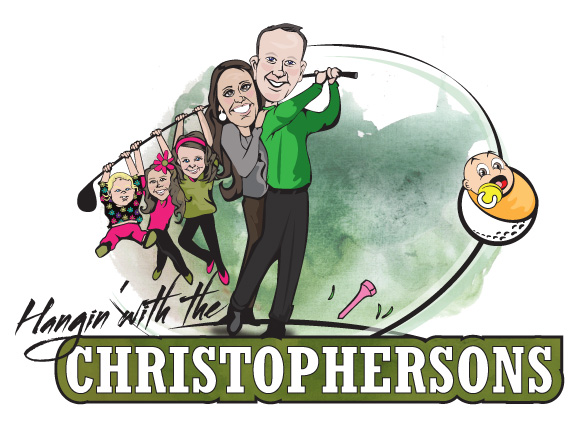 I seem to be getting more and more requests for commissioned illustrations. I wish I was more efficient and had more time so I could take more of them on because I do enjoy the process. Unfortunately I can't seem to strike a balance between making it affordable and making it worth my time. Brian is a good friend who love to golf so when he asked me if I'd do a family portrait I knew I had to incorporate golfing somehow. The baby on the way was a last minute request and since the portrait was 90% done I had to get creative on how I could integrate the addition….
First Quick Sketch to get Brian's approval on concept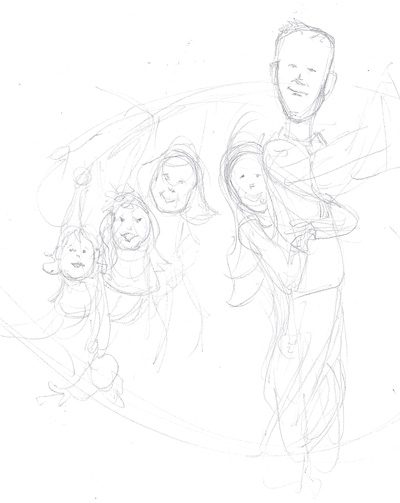 refined sketch to scan and digitize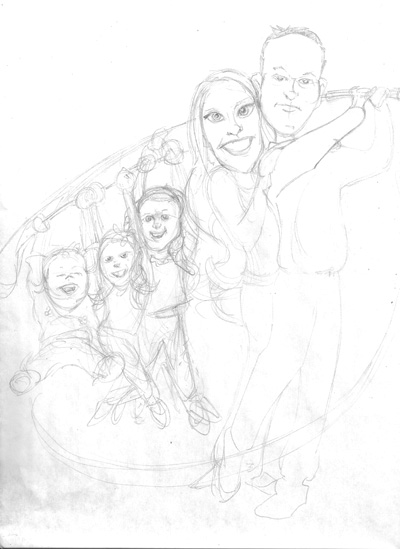 This entry was posted on Monday, February 21st, 2011 at 4:25 pm and is filed under Uncategorized. You can follow any responses to this entry through the RSS 2.0 feed. You can leave a response, or trackback from your own site.