Ambigram
It has been months since I've posted anything to my blog. I have a whole archive of stuff I've wanted to post but time has been a commodity these past view months as I've tried to balance a growing family and working through a tough economy. 2010 has started off strong and I'm anxious to getting back into the habit of posting more regularly – no promises though.
Below is a logo I worked on last year that was quite fun. I loved Dan Browns book Angels and Demon's and had always wanted to try my hand at an ambigram. MacKay Clark, our summer intern had a nice ambigram in his student portfolio and the right project came along shortly thereafter so and amazingly we got it to work and the client loved the idea. Call it a perfect storm.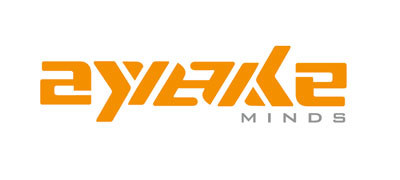 Tags: ambigram
This entry was posted on Saturday, January 23rd, 2010 at 7:42 pm and is filed under Logo Design. You can follow any responses to this entry through the RSS 2.0 feed. You can leave a response, or trackback from your own site.