Black Friday Infographic
Black Friday is a big day for retailers and the brands that bank on robust sales during this critical buying season. MarketStar is a key partner in helping brands decide where to be and who to target when the holidays roll around to ensure brand preference and drive sales. We created this infographic from some of our data.
Happy Shopping!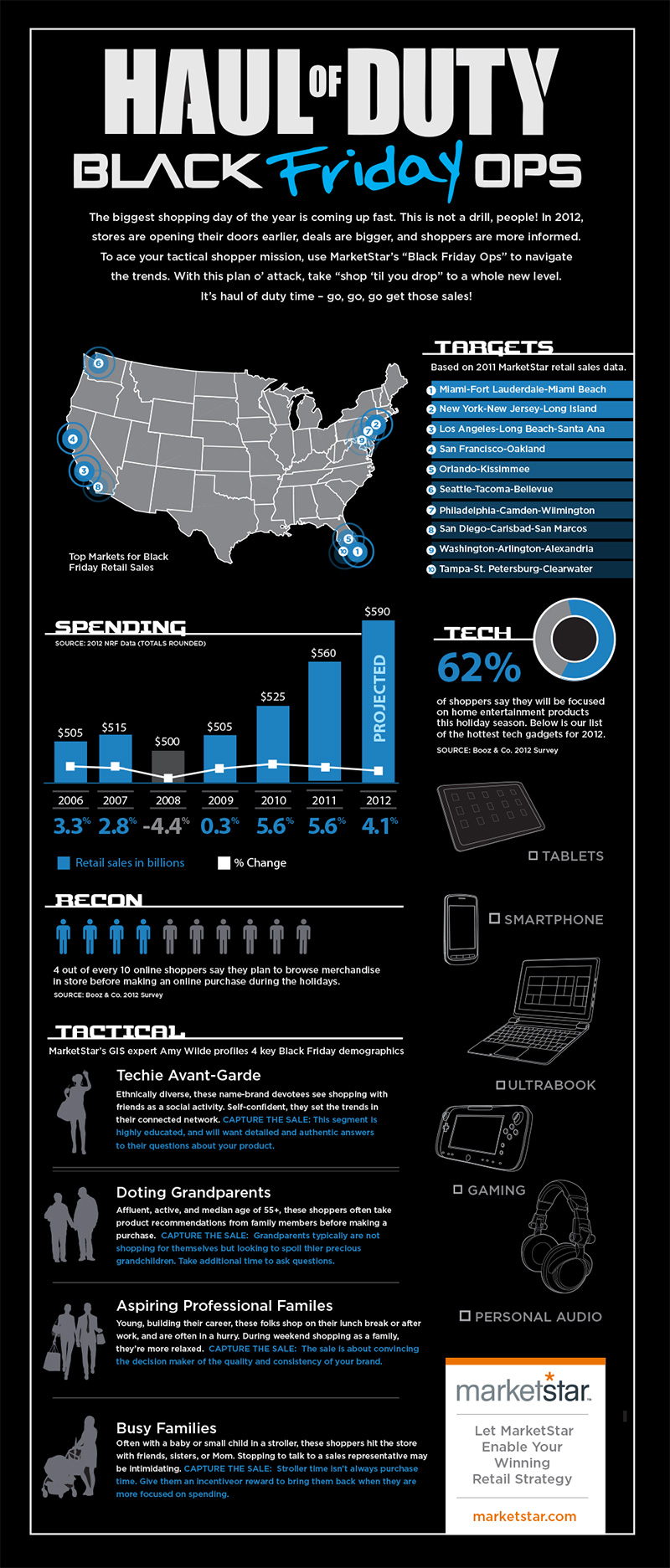 This entry was posted on Thursday, November 22nd, 2012 at 4:50 am and is filed under Uncategorized. You can follow any responses to this entry through the RSS 2.0 feed. You can leave a response, or trackback from your own site.